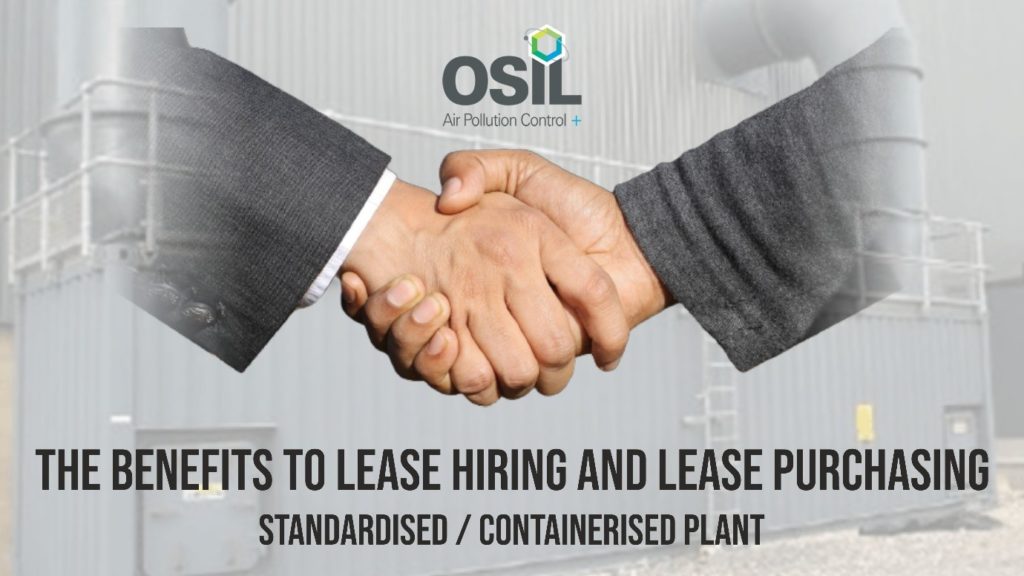 OSIL offers a range of standardised / containerised odour control solutions that are 'plug and play' and ready to go. These solutions enable rapid deployment with significantly less engineering time while delivering incredible performance.
We offer you three ways to buy containerised plant: 1) Outright purchase, 2) Lease purchase, 3) Lease hire. Options 2 and 3 are the most popular because they offer flexibility with several tax and balance sheet advantages, including:
Capital Allowance Tax relief
Zero liability on balance sheet
Fixed interest rates
R&D capitalisation and rebates
Here are the benefits to a lease hire and lease purchase: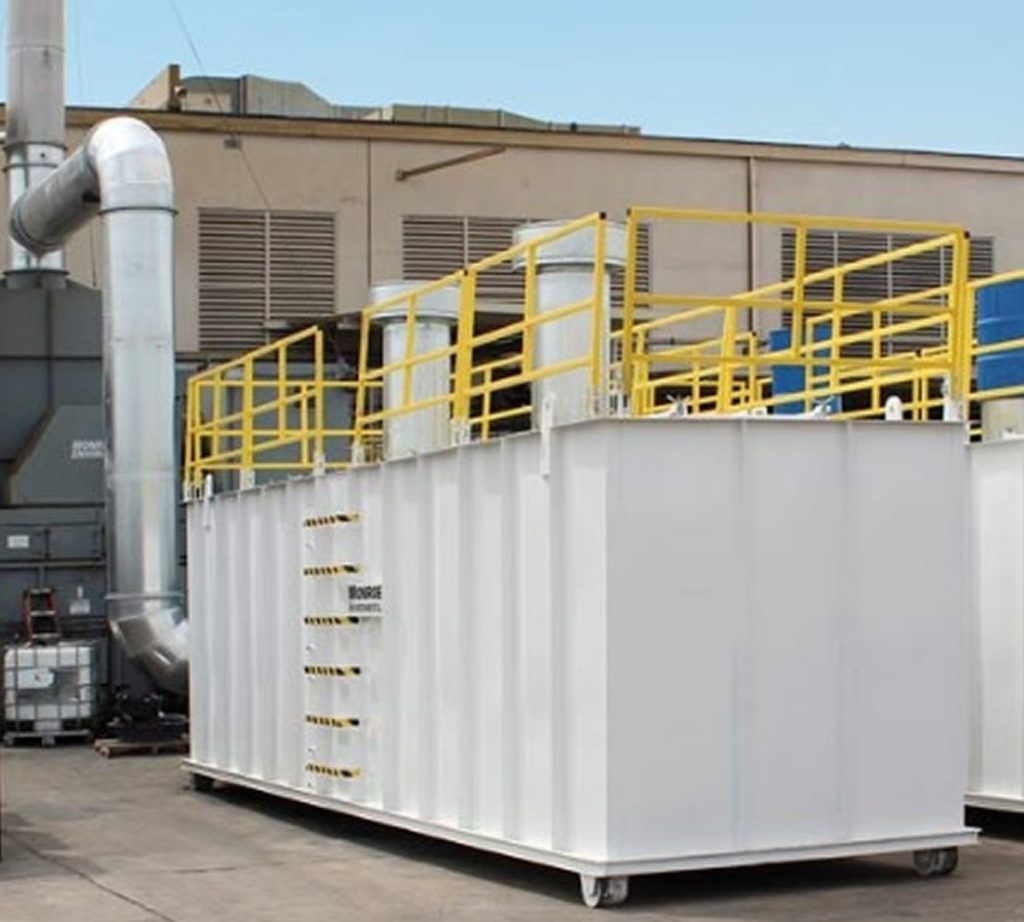 Lease hire
With a lease hire, you hire brand new containerised odour control plant over a fixed-term lease period, usually two to four years.
You don't own the plant or build up any equity in it, nor do you have the option to buy the plant. In return, you benefit from significantly lower monthly payments (you basically pay to use it) and have the ability to upgrade your plant regularly. We also service and maintain the plant for the duration of the lease hire.
A lease hire is particularly suited to our containerised solutions because of the 'plug and play' nature of them. You can hire the containers you need and add extra containers when you need them to take control of your industrial odours.
Who is it for?
A lease hire is great for companies that require new odour control plant but want lower payments. Lease hires have lower payments because you do not pay the depreciation on the equipment. You pay to use it.
Because of the temporary nature of lease hires, companies that wish to regularly upgrade will find this finance facility most useful. It enables regular upgrades – an important benefit since odour control technologies advance rapidly.
With a lease hire you pay to use the plant over a period of time. You do not pay off anywhere near the total equipment value so equity in the plant stays with the lessor (us). You benefit from lower payments and shorter hire periods in return.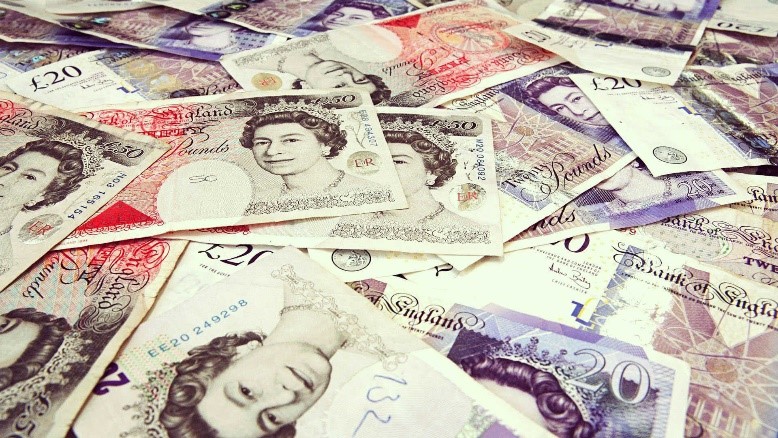 Lease purchase
With a lease purchase, you rent to buy, spreading the cost of the plant with monthly payments and a final payment to suit your needs.
You will own the plant at the end of your lease purchase agreement once you have made the final payment. At this point, you will own the plant. During the leasing period, we will own the plant and you will rent it from us. We also service and maintain the plant for the duration of the lease purchase period.
A lease purchase is well-suited to our plug and play containerised solutions because it allows you to invest using your CAPEX or OPEX budget.
Who is it for?
A lease purchase is great for companies that intend to own their odour control plant. This would be necessary with a custom or bespoke odour control solution. It allows you to build up equity and invest in an asset for your business.
Lease hire agreements are extremely flexible with regards to payments, with the ability to configure the initial payment, monthly payments, and final payment to suit your needs. This makes it an excellent alternative to traditional finance.
Since you will own the equipment at the end of your agreement, you also have access to a wider range of specification options. We can build custom solutions based on standardised plant for complex and large-scale odour control requirements.
To find out more about our finance facilities get in touch for a chat.