OSIL are experienced in Odour and Air Pollution Control Solutions and Services. To find out more about our projects, take a look at our case studies below:
Read how we delivered our new OdaCompact System with 500ou/m³ performance guarantee from the stack at Whitlingham Sewage Treatment Works. OSIL delivered a robust solution that ensured an odour-free environment with low system footprint.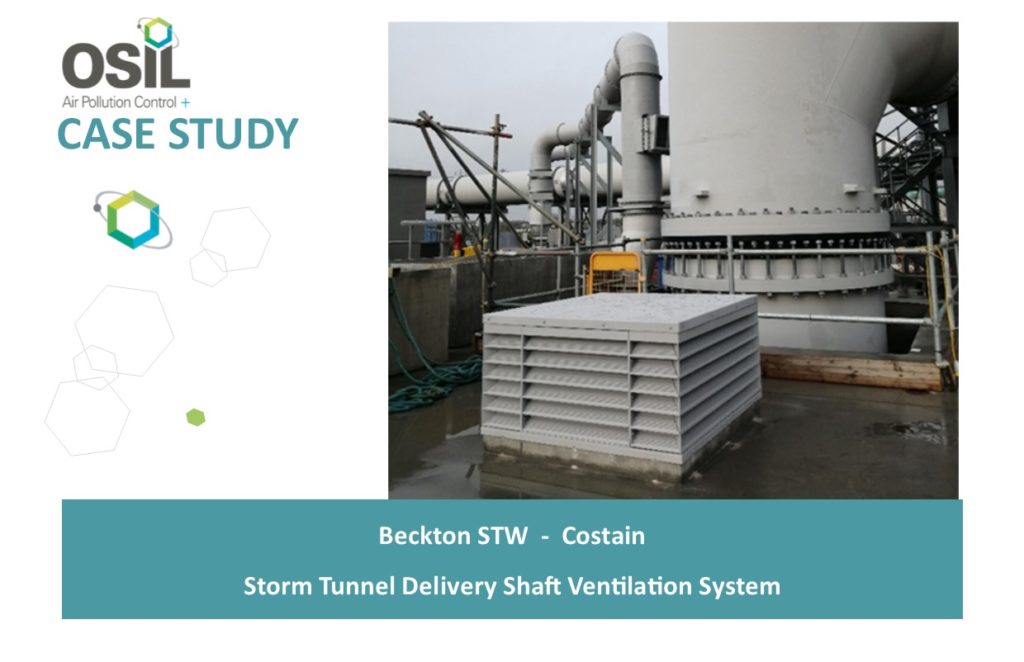 eight2O were contracted to provide Thames Tideway Tunnel (TTT) and Thames Water Utilities Ltd (TWUL) works that sit outside the main TTT contract at three standalone sites across London – Shad Thames PS; Beckton STW; and Bekesbourne Street.
The works at Beckton STW consisted of the construction of a Storm Tunnel with Delivery Shaft and Discharge Shaft along with associated mechanical and electrical works. To find out more, read our Case Study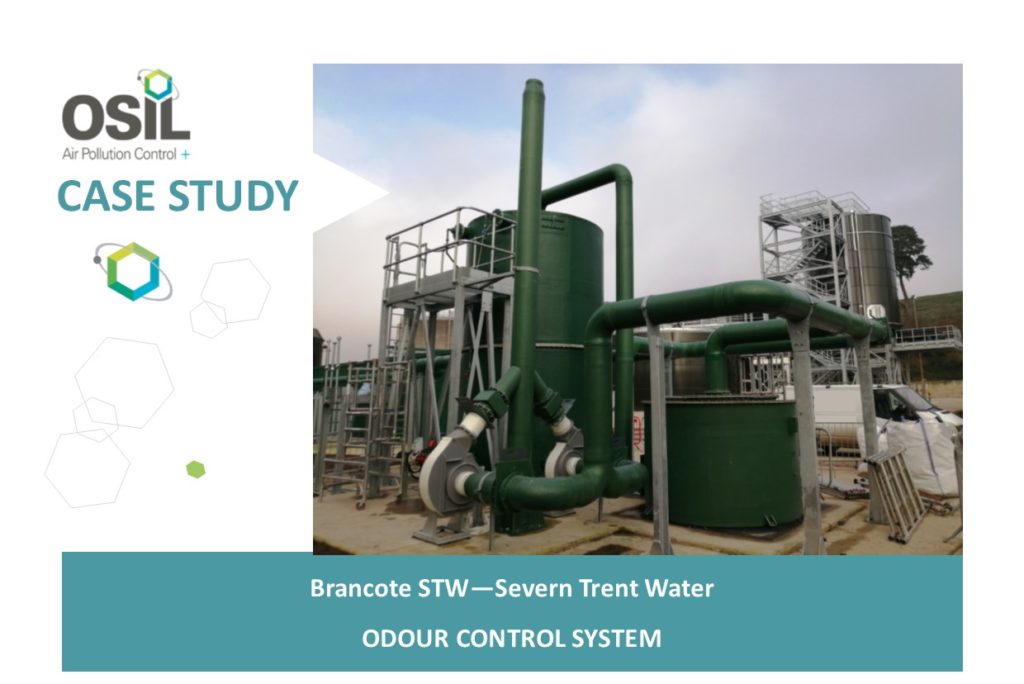 Brancote Sewage Treatment Works was operating as a strategic sludge centre with one digester. However, after a sludge strategy alignment process assessment was carried out by Severn Trent Water this resulted in the re-classification of the Brancote site to a "rural works" changing its operations to a dewatering facility treating indigenous sludges and imports from the surrounding area. To find out more read our Case Study.
Read our Case Study on Banbury STW – Thames Water
Banbury Sewage Works had two existing odour control systems, The PFT System wasn't operational and the existing Sludge Area System had deteriorated beyond effective treatment of odour on the site. To find out more ready our Case Study.
Read our Case Study on Tube Vents – United Utilities
New storm tanks have been installed in and around Oldham. Vents were needed to allow air to be drawn in when the storm tanks were been emptied and air to be pushed out when they fill up. When this air leaves the storm tank it could be odorous and this needed to be prevented from being released into the air where people are as this would be very unpleasant. To find our more read our Case Study.
Read our Case Study Mogden STW – Thames Water
Provide a system to remove odours produced by the newly constructed Surplus Activated Sludge Thickening System at Mogden Sewage Treatment Works. To find out more read our Case Study.
Read our Case Study on Mill Bay – South West Water
OSIL were commissioned to undertake the refurbishment of an existing Odour Control System at Mill Bay Pumping Station for South West Water situated in Plymouth following odour complaints from local residents. The original plan was to refurbish the existing odour control unit and replace the Carbon media. To find out more ready our Case Study.