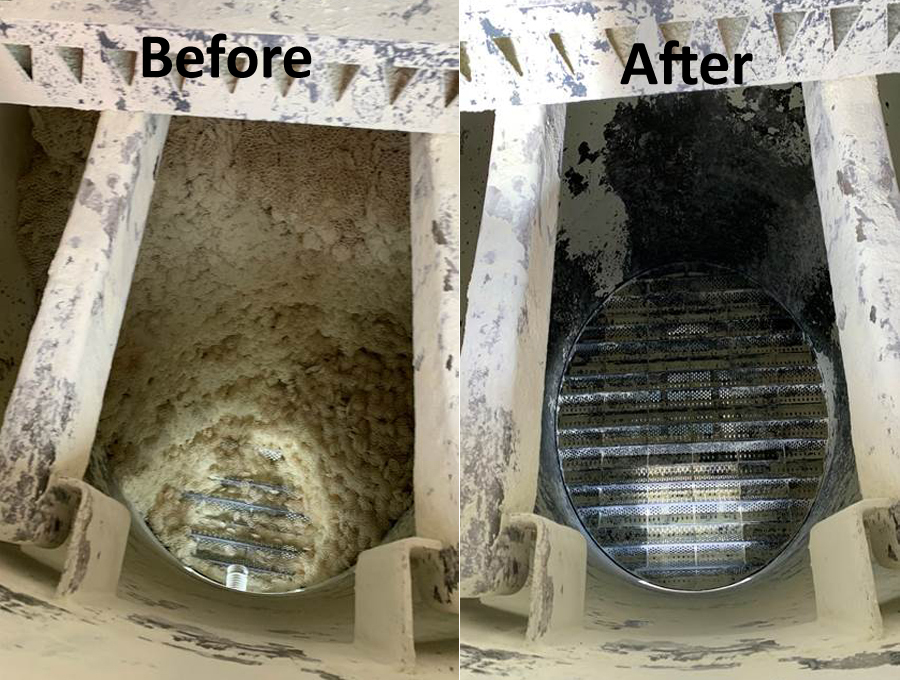 Odour control systems require regular service and maintenance to prevent equipment failures and assure system performance.
Service and maintenance are crucial parts of an odour control system's life cycle because they manage wear and maximise lifespan.
It's important to note that all odour control systems, biological or chemical, have specific needs that can only be managed with service and maintenance, so their uptime and performance depend on S&M.
Examples of requirements
With chemical scrubbers, a build-up of limescale (calcium carbonate) can block and damage the system. Water softeners must be used to manage limescale, with pipes and components (including tanks) cleaned extensively during maintenance.
With dry media filters (activated carbon and impregnated carbon, oxidising alumina media, and hybrid, multi-media filters), old media needs replacing with new media when spent, so routine maintenance is necessary to assure performance.
With biological scrubbers (both biotrickling and biofilter types), the microbiology of the biomass can get knocked out of whack if the biofilter isn't managed. Microorganisms in the filter need to be fed the right odorous substances to survive, so changes inlet stream can directly affect removal efficiency and biomass health.
Assuring total system performance
When an odour control system uses a variety of technologies/processes to remove different odorous compounds in a cycle, we have to consider the system as a single unit, where the performance of one technology affects the other.
For example, a wet scrubber might remove inorganic compounds from the contaminated air streams to prepare them for biofiltration, which will remove organic, biodegradable compounds. Dry media can then be used as a final polishing stage.
Consider these odour control systems like links in a chain. Service and maintenance keep each link in optimal condition, so the systems function as one. If one fails, the whole cycle is broken, causing costly downtime.
Managing carbon emissions
Another important reason for service and maintenance in odour control is reducing total carbon emissions from odour control processes.
Inefficiencies brought about by a lack of maintenance, like failing to clean and lubricate parts and not replacing filters at recommended intervals, can significantly increase emissions from operations. Systems could use more power, or you might have breakdowns that create an increase in emissions.
Do you need help with S&M?
We recommend monthly checks for all odour control systems. During a monthly health check, a visual inspection of the plant and associated equipment will be performed, and physical tests will be conducted to measure and monitor performance.
Here are a few examples of maintenance:
Biological systems – Check media health, irrigation inspection, including spray pattern and nozzles.
Chemical scrubbers – Check media quality, look for evidence of calcium build-up, traces of sludge build-up.
Preventive maintenance is necessary to prevent larger problems, and it is cheaper than repairing damaged equipment. Every business should have a service and maintenance plan, and we can help if you need one.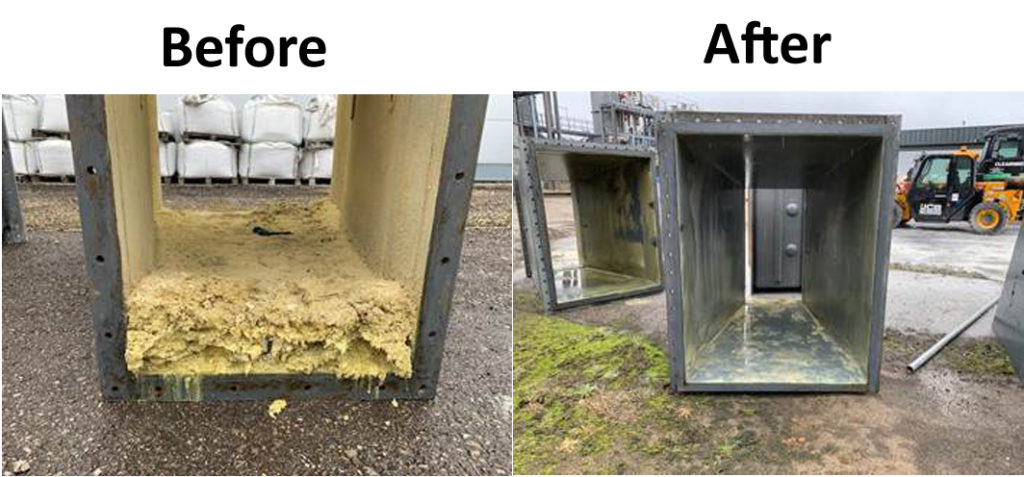 OSIL offers a full range of service and maintenance packages to suit all requirements and budgets. Gold, Silver & Bronze packages are available, and we service and maintain our systems and equipment from other supplies.
Feel free to call us on (0) 1543 506855 for a chat about how we can help you.