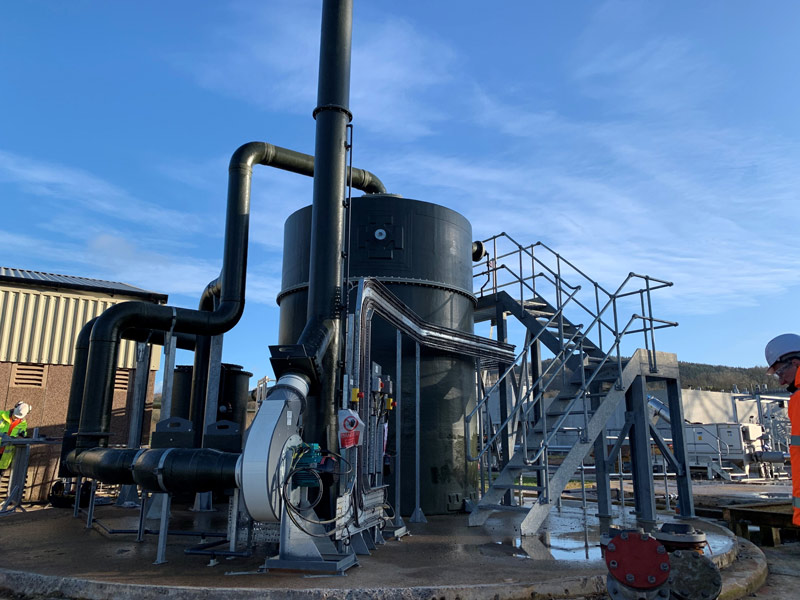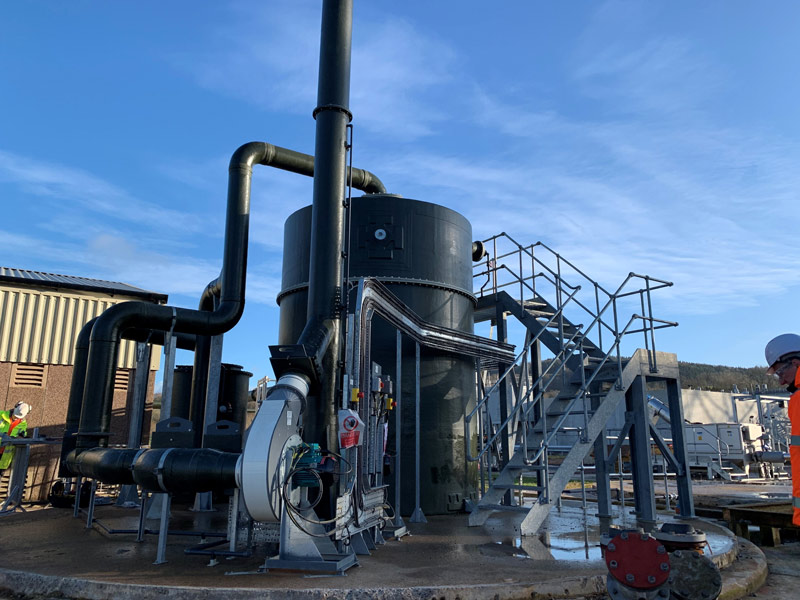 Today's odour control systems are engineered intricately to maximise removal rates from high air flows with efficient, compact designs.
System failures are primarily caused by engineering and design issues and odour control systems' incorrect sizing and specification.
This article will explore the top five reasons for odour control system failures.
Specifying solutions based on guesswork
When odour control decisions are based on guesswork, this often results in incorrectly specified odour control systems. No two sites are the same, so past experiences and best practices are no guarantee of success.
When odour control systems are specified, decisions must be made based on data, samples, and research. We need to understand the nature of odours, including their type, offensiveness, frequency and intensity.
Working with an odour control expert like OSIL is crucial to collecting the correct data and specifying and designing the right solutions.
Incorrect system configuration
In multi-stage treatment systems, upstream and downstream odour control processes cleanse the air for the following process. The order and configuration of these processes are essential to maximising performance and uptime.
For example, in a multi-stage treatment system consisting of a biofilter and a wet scrubber, the wet scrubber should come first to remove inorganic contaminants that would damage the microorganisms in the biofilter. Dry media is generally a final polishing stage or an initial polishing stage with a venturi scrubber to remove dust.
Limescale build-up in wet scrubbers
Limescale build-up is a common problem in wet scrubbers. It decreases performance, reduces operational capacity and breaks machines when the build-up is thick. Unfortunately, limescale build-up is not preventable, but it is manageable.
Cleaning is easy; all you do is run a biodegradable cleaning agent through the system following a set number of cycles. Using water softeners during cycles will reduce limescale build-up, helping the cleaning agent do its job.
Incorrect microbiology in biological systems 
Biological odour control systems are self-contained and self-sufficient. The lead cause of failures in biological systems is incorrect microbiology – we need an environment where microorganisms can survive and thrive.
When designing biological systems, we partner with leading academia covering key microbiological aspects: selecting and cultivating tailored bacteria and specialist seeding and population health monitoring.
A worst-case scenario for a poorly designed biomass is a complete failure, i.e. the microorganisms don't survive. This can happen because the air flowing through the filter is toxic to the microorganisms, or the organic compounds are not assimilated, so the microorganisms starve and wither away.
Not following recommended maintenance cycles 
Odour control systems need scheduled service and maintenance cycles to prevent reactive maintenance and reduce costs and disruption.
A lack of maintenance, such as failing to clean and lubricate parts and not replacing filters at recommended intervals, invites problems. Without maintenance, odour control systems will be less efficient and could suffer breakdowns.
Here are a few examples of maintenance:
Biological systems – Check media health, irrigation inspection, including spray pattern and nozzles.
Chemical scrubbers – Check media quality, look for evidence of calcium build-up, traces of sludge build-up.
Find out more
Speak to one of our odour control experts today to find out more about how we help keep odour control systems working at their best.