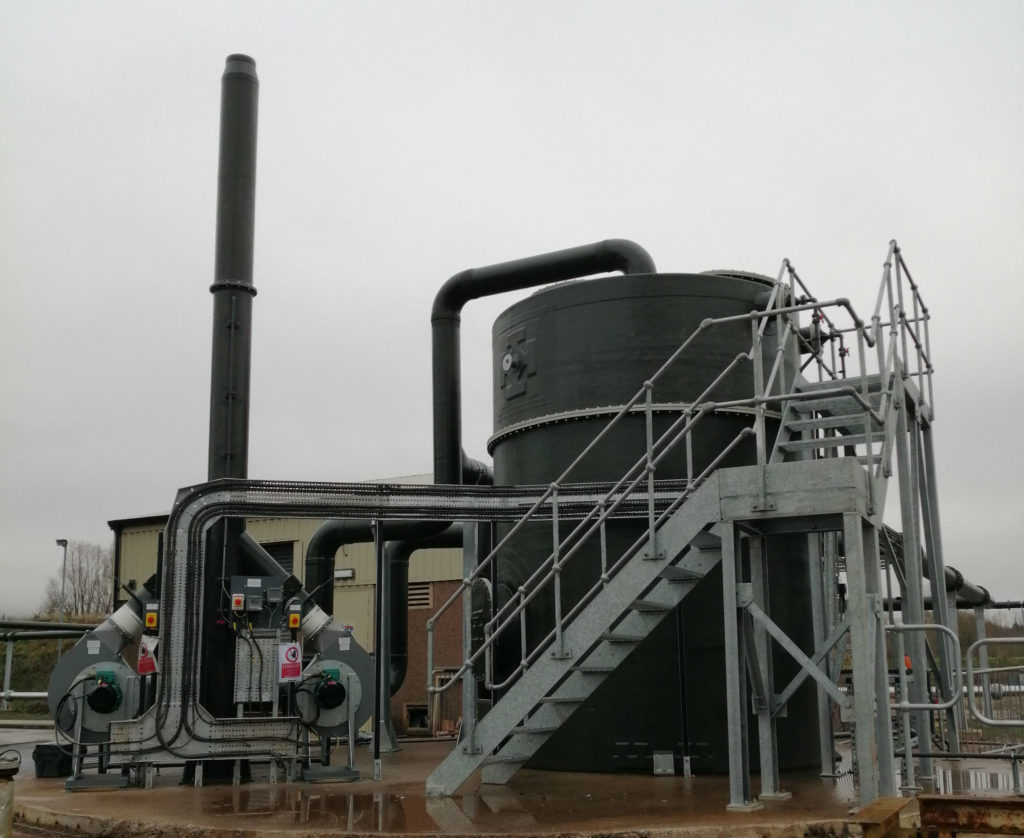 Odour control system performance testing involves physical and automated tests of odour control systems to find problems and assure performance.
Performance tests are conducted following the installation, upgrade and repair of odour control systems to certify performance, design and capabilities. Periodic tests can also be performed to track system degradation.
The importance of performance testing
Performance tests are used to evaluate the behaviour of odour control systems in real conditions. The behaviour of the system is measured and analysed, giving us a picture of its performance, efficiency and technical capabilities.
Odour control system performance testing helps us:
Measure performance
Measure efficiency
Assure equipment safety
Identify problems
Measure degradation over time
Test and approve repairs
Identify upgrades and improvements
Assure performance against manufacturer specifications
Types of odour control system performance testing
Flow and load surveys
Flow and load surveys measure the flow and load of odour control systems to certify installations and identify works that are failing. Tests are designed to accommodate all flow velocities and test maximum system input/output.
The purpose of these tests is to measure the flow and load of odours into the system, so the system's efficiency can be measured.
System performance evaluation
System performance evaluations are used to measure treatment efficiencies and recommend improvements that could yield better results. The performance evaluation will include a test of the system and the final product.
Another critical aspect of performance evaluation is identifying problems. Test results are compared to previous results or manufacturer baselines to identify performance problems, perhaps related to the quality of the treated gas.
Running tests
Running tests are automated tests performed while the odour control system is running to measure emissions, energy use, and machine performance. Software collects data, which is fed back to central control and stored in the cloud.
Running tests are important to monitor system performance and assure operational efficiency. Data from tests is stored for analysis. Some of the newest odour control systems have smart features built-in, simplifying the process.
Technology review and sector-specific advice
Another kind of performance test involves a review of your technology and a comparison with alternative technologies available. Odour control systems become obsolete every few years, so there are significant opportunities available.
Sector-specific advice could include recommendations for odour control policy based on legislation, upgrades to equipment, new installations that would transform the efficiency of your operation, and how to invest with an asset-light strategy.
How we can help
As an independent operator, OSIL offers unbiased odour control advice with comprehensive services, including system design and build, system refurbishment and upgrades, service and maintenance, air pollution control and testing.
We have extensive experience across all sectors, particularly in the water, waste and recycling sectors, as well as the food and beverage and process industries. This experience means we can deliver unique value to your business.
To find out more about odour control systems and performance testing, contact us today to have a chat with one of our lead engineers.