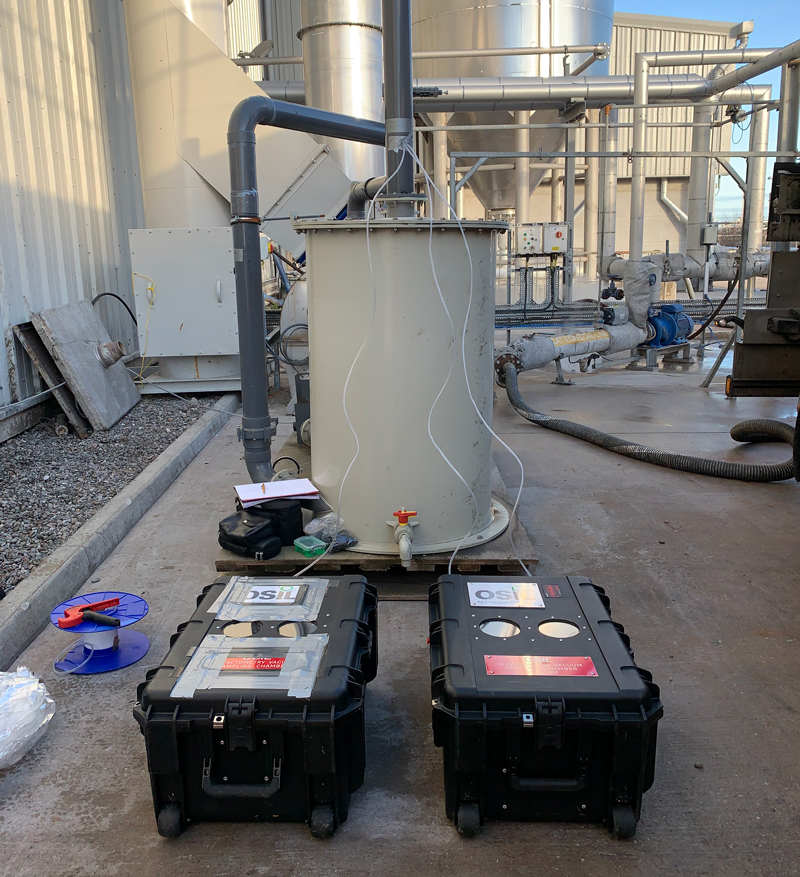 An odour impact assessment is a survey assessment that provides a qualitative analysis of the impacts of odours within a local vicinity.
Odour impact assessments are a critical part of odour control policy because they provide unique information on the impact of industrial and commercial activities, enabling operators to take action by resolving identified problems.
Some industrial and waste activities also operate under an Environmental Permit, which requires ongoing assessment for odour management.
The following legislation controls odours in the UK:
Environmental Protection Act, (EPA)
Town & Country Planning Act, (TCPA)
Environmental Permitting Regulations (EPR)
Industrial Emissions Directive (IED)
Your organisation may fall under one or more of these legislations.
How does the odour impact assessment process work?
There are five steps in an odour impact assessment:
Briefing
Planning
Sampling
Testing
Reporting
Stage 1 – Briefing
We will consult with you on the nature of your operations, the extent and types of odour you produce, and the odour control systems, technologies and processes you use in your industrial or commercial operation.
Stage 2 – Planning
Once the basic details of your site and odour control policy are ascertained, we will visit your site and plan the assessment. We will look at your site design, space and odour control systems and design the assessment based on these.
An odour impact assessment can use various scientific techniques, including sniff surveys, dispersion modelling and olfactometry, which measures odour levels with sampling and analysis. With these three techniques, we will establish if you have any problems and what can be done to resolve them effectively.
Stage 3 – Sampling
Sampling involves using specialised equipment to take odour samples which are then analysed in a lab – this is a critical part of odour impact assessments because it is the only way to ascertain the measure the following data sets:
Frequency
Intensity
Duration
Offensiveness
Location / R – Receptor
Our technicians will take samples in line with environmental and health and safety guidelines.
Stage 4 – Testing
Testing of the samples takes place in accredited laboratories following UK-EU standards for testing. The most common type of testing is olfactometry, which provides an odour number that objectively determines the strength of the odour.
By understanding the intensity, offensiveness, duration and frequency of odours, we can ascertain the impact on local environments from leakage and what control measures need to be in place for sound odour management.
An odour impact assessment will also measure your systems and vents for odours with onsite data loggers, with results provided in real-time to our technicians.
Stage 5 – Reporting
OSIL's experience in sampling and testing means we can interpret laboratory test results, advise you on outcomes, and provide recommendations.
It's important to note that all modelling exercises monitor approximate how odours will behave in the environment. The value in modelling comes from our expertise, like the nature of odours and how they behave at ground level.
Find out more
Odour impact assessments are necessary to fulfil your odour pollution obligations and to ensure any odour removal solutions are appropriately specified. Contact us today for a chat about how we can help you.