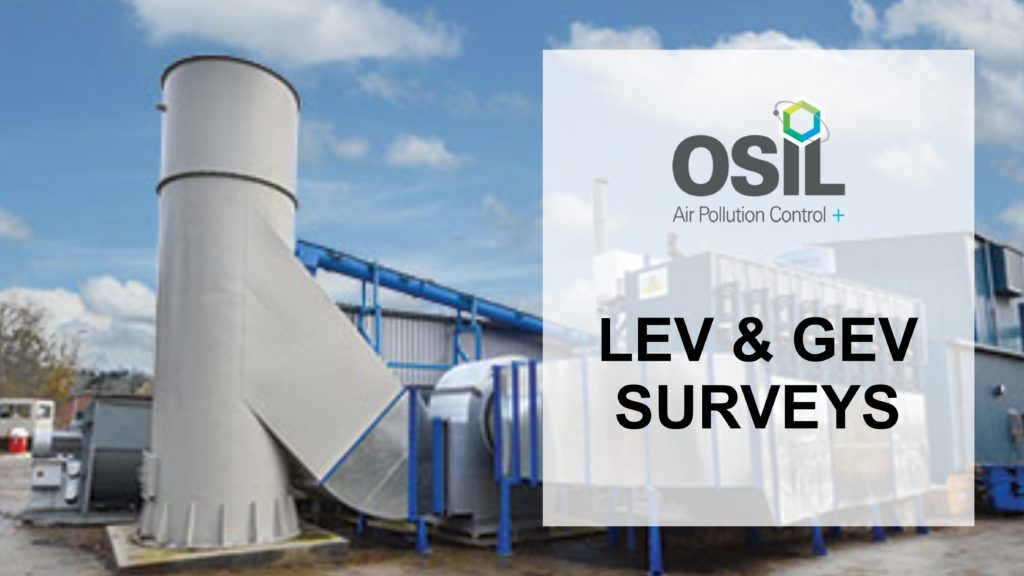 Where a business produces airborne contaminants in the workplace, there is a legal and insurance-based requirement to protect workers' health by controlling exposure to contaminants. Control is achieved with an LEV or GEV system.
The question of whether LEV and GEV surveys are necessary is a plain matter of requirement. HSE's Control of Substances Hazardous to Health Regulations state businesses have a legal obligation to control dust and fumes.
LEV and GEV systems are used to extract and ventilate airborne contaminants and pollutants (e.g. dust, fumes and gas). These systems require regular checks to ensure they are fit for purpose, and surveys enable compliancy to be checked.
LEV & GEV survey process
Health and safety law, says you must assess the risks to your workers from hazardous substances – dusts, fumes, vapours, etc. – and decide what measures to use to protect their health.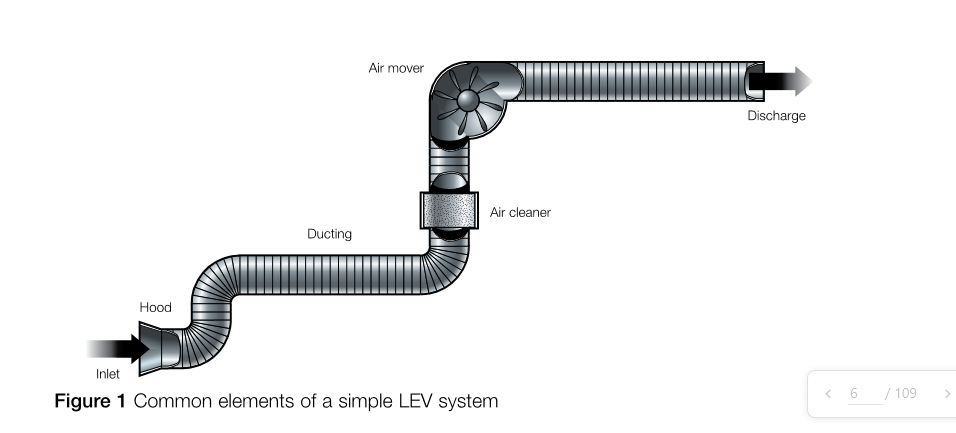 If the measures you adopt include extraction systems (LEV) to remove the dusts, fumes, vapours etc. produced by your work processes or activities, then you must maintain the LEV in efficient working order, so it continues to provide the necessary protection. You should also have a periodic thorough examination and test (at least every 14 months) and must keep this record for at least 5 years. In addition, you should have information on the installed LEV system to confirm it provides adequate protection, which should be kept for the life of the equipment.
Testing
You must ensure that your LEV is still working as effectively as originally intended and is helping to protect your employees' health. To be able to tell if it is still working as it should, you should be able to provide the examiner with information about the intended or designed performance of your system.
An examination will test:
Process flow functionality and comparison against the design intent
Hoods, seals and ductwork
Parts that deteriorate, such as filters
Parts that need attention, such as volume control dampers and their settings
Each piece of LEV / GEV equipment in a system is inspected to ensure system conformity with design specifications. The system is then tested to establish if it provides an adequate level of exposure control.
This information might be in the form of an initial appraisal or commissioning report, if one was carried out, or for simple 'standalone' systems it could have been provided as standard operating data by the suppliers of the extraction equipment. Alternatively, it might be found in recognised guidance (including that from HSE) on simple processes/systems (For example LEV Guidance hsg258 ). If none of this is available, you could consider getting someone competent to advise you.
During a survey, extraction systems are visually inspected and tested to determine if they are fit for purpose and functioning as intended.
Action
LEV and GEV surveys produce a report that highlights defects, problems and advises where maintenance is recommended. Businesses must implement critical recommendations to comply with health and safety standards.
For example, the survey may find an issue with ducting that leaks. The ducting would need to be repaired or replaced for the system to pass the test.
Records
Businesses must also keep records of all examinations and tests for at least five years. A logbook or dedicated LEV/GEV file is the standard way of doing this. Following a survey, the survey report should be read, and any queries/actions addressed. A presentation of the survey should be carried out to the client from the examiner, if possible. If a logbook is used, then this should be stamped so the business has a record of compliance.
Training
Another important aspect of surveys is ensuring the people who use the extraction system know how it functions and what settings have been established during the commissioning process. Training should be provided by the installer in this respect. Adjustments to any settings should not be made by anyone except the company's maintenance engineer, the commissioning engineer or the LEV system examiner.
Routine checks (maintenance)
Know the parts of the LEV system and their function.
How the LEV system should be used.
How to recognise a damaged part.
Simple checks to show that the LEV system is delivering its design performance and what to do if it is not.
The importance of regular surveys
Regular LEV and GEV surveys are a legal requirement, so you are breaking the law if you have a ventilation system that isn't regularly tested.
To put it another way, surveys are necessary to determine the ventilation system is functioning as intended and providing the necessary protection against airborne contamination. They will also detail the requirements to prove compliance with health and safety legislation.
If you require assistance with your LEV or GEV surveys OSIL would be pleased to discuss your requirements.