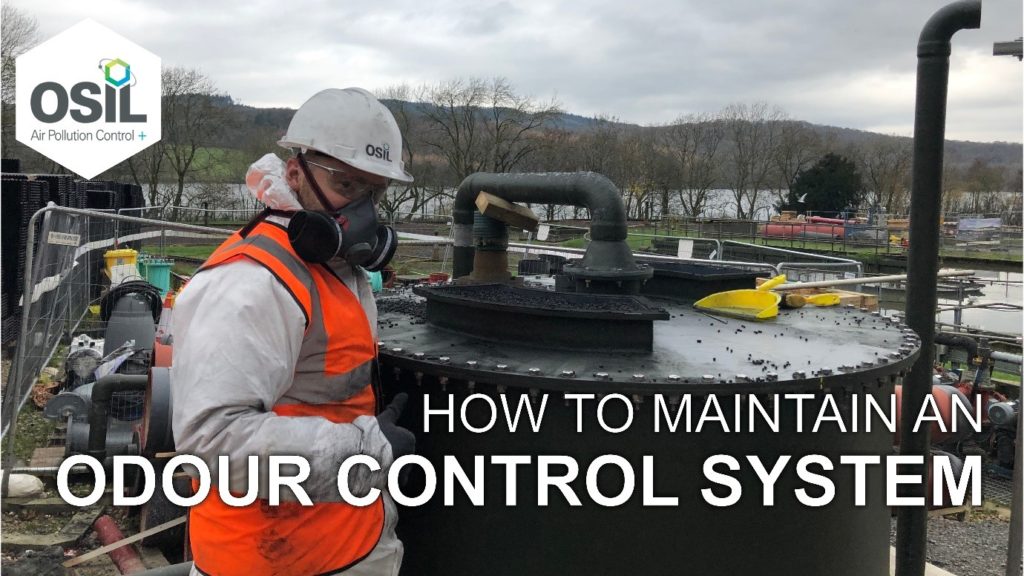 Service and maintenance is key to ensuring that your odour control system continues to work as intended and is safe to use.
Without service and maintenance, your odour control system will be susceptible to problems like failing components, a build-up of residue (limescale, sludge, etc.) in scrubbers and vessels and electrical and mechanical bugs.
These problems could be disruptive to your operation by causing unscheduled downtime and they could even cause a breakdown.
It's also important to note that some odour control systems have serviceable parts. For example, the filters in some odour control systems need cleaning or replacing during routine servicing to maintain optimal system performance.
Service and maintenance is essential to catch disruptive problems early and ensure your odour control systems continue to operate optimally.
Monthly health checks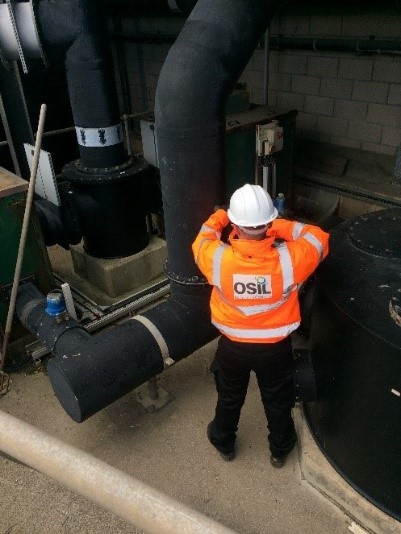 The best way to maintain an odour control system is to have routine service and maintenance health checks. These checks should form part of a planned maintenance schedule that's designed for your system.
Health checks involve visual and physical checks of the odour control system extending beyond process plant to all associated equipment. These checks can vary from one system to another depending on the size and complexity of the system.
A monthly health check will generally include:
A visual inspection of plant and associated equipment
Physical tests, including:

Measurement of inlet and outlet odour levels.

Measurement of air velocities.

Check fans are running correctly, drive belts are ok, grease bearings, check hours run meters and other mechanical components.

Check ducting, check for any UV degradation, check the supports are ok, check the dampers are operating correctly, drain condensate.

Check and recalibrate instrumentation.

Biological systems – Check media health, irrigation inspection including spray pattern and nozzles.
Chemical scrubbers – Check media quality, look for evidence of calcium build-up, traces of sludge build-up, check chemical dosing system including inspection of pumps, valves, instruments and pipework. Dry media systems – inspect media, carry out media analysis if appropriate.
Other checks depending on the system – water softener salt levels, chemical storage and dosing equipment.
Examples of maintenance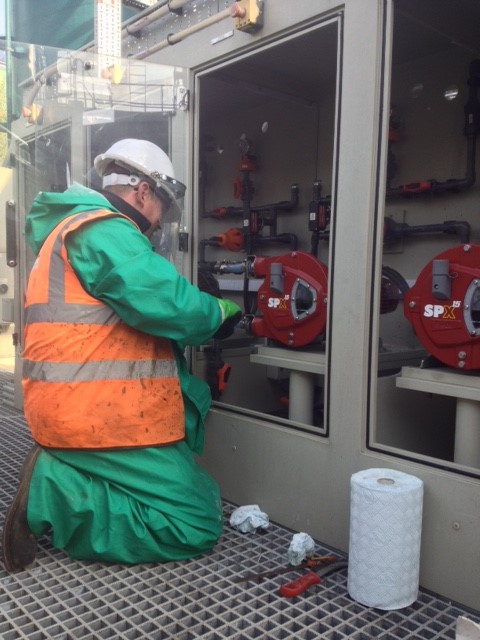 Multi-stage odour control systems should be inspected once per month and smaller or more basic systems may be inspected quarterly or every six months depending on your needs.
Mechanical components like fan drive belts are serviceable parts that should be replaced periodically when worn. Filters should also be cleaned and replaced when spent, spray nozzles should be checked and cleaned regularly, and scrubbers and other vessels should be cleaned when required.
Pipework and ductwork may need replacing or resealing over time. Vessels may corrode or become contaminated and need replacing or deep cleaning. Scrubbers may have a build-up of sludge that needs removing.
You may need to replace or optimise your bio-media. Biological systems may need biologically rebalancing to promote a healthy biomass. You may experience pressure drops in the system or abnormalities if the system is not maintained correctly.
You may detect odour coming from the system. This is often the first sign that there's something wrong. This could be caused by a blockage, media deterioration, a leak, chemical dosing malfunction or a problem with the ductwork.
At OSIL, we believe that service and maintenance is essential for every odour control system, so we make maintaining your odour control system easy with Gold, Silver & Bronze packages. These packages can cover everything from scheduled maintenance to call outs, so that your odour control system always runs at its best.
Want to know more about odour control system maintenance? Feel free to call us on (0) 1543 506855 for a chat about how we can help you.